One of the first projects I was put on when I started Mobomo was migrating the old USGS website to the new USGS website.The old site was circa 1990 and very very terrible. Along with migrating it, we also had to train the staff on how to update the site and their individual science sections.
This was definitely my first really really challenging website and I learned a lot working with the team of developers. We made use of Features, Views, and Panels extensively.
Additionally, I contributed to the Water Module part of this build and the custom earthquake block on the homepage.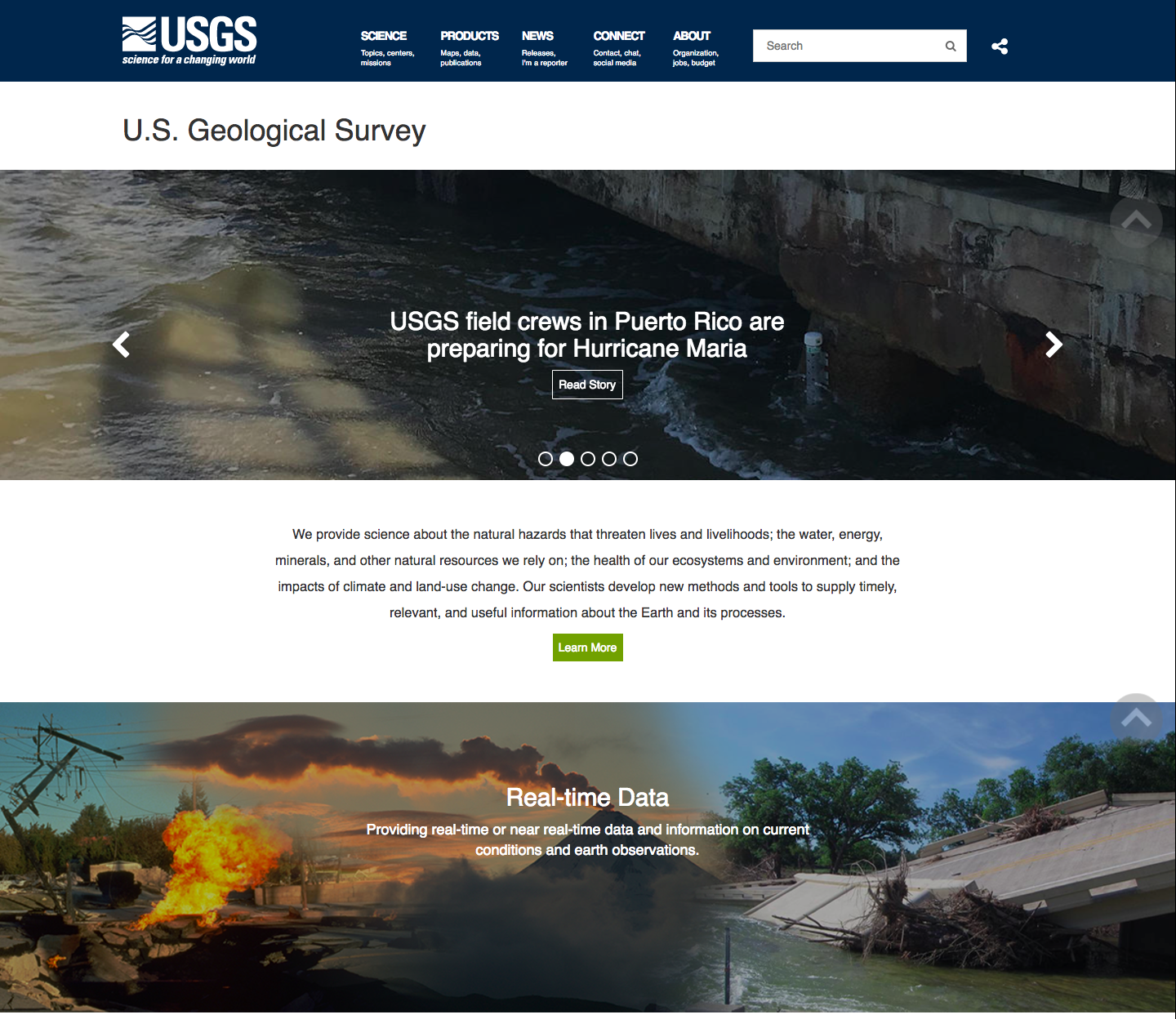 Drupal

/

PHP

/

Migration

/

Sass
Visit Website