Potomac Landing is a quiet and exclusive waterfront community is situated along the scenic Potomac River just 15 miles east of historic Fredericksburg, Virginia. It's convenient commuting distance to Metro Washington via I-95, Route 301, or Commuter Rail. I designed and built this site on WordPress as per the users request.
One feature that is interesting is a SVG file of the land plats that you can manage on the backend of the site.
Flagging a plat as sold turns it red and crosses it off the list of available plats.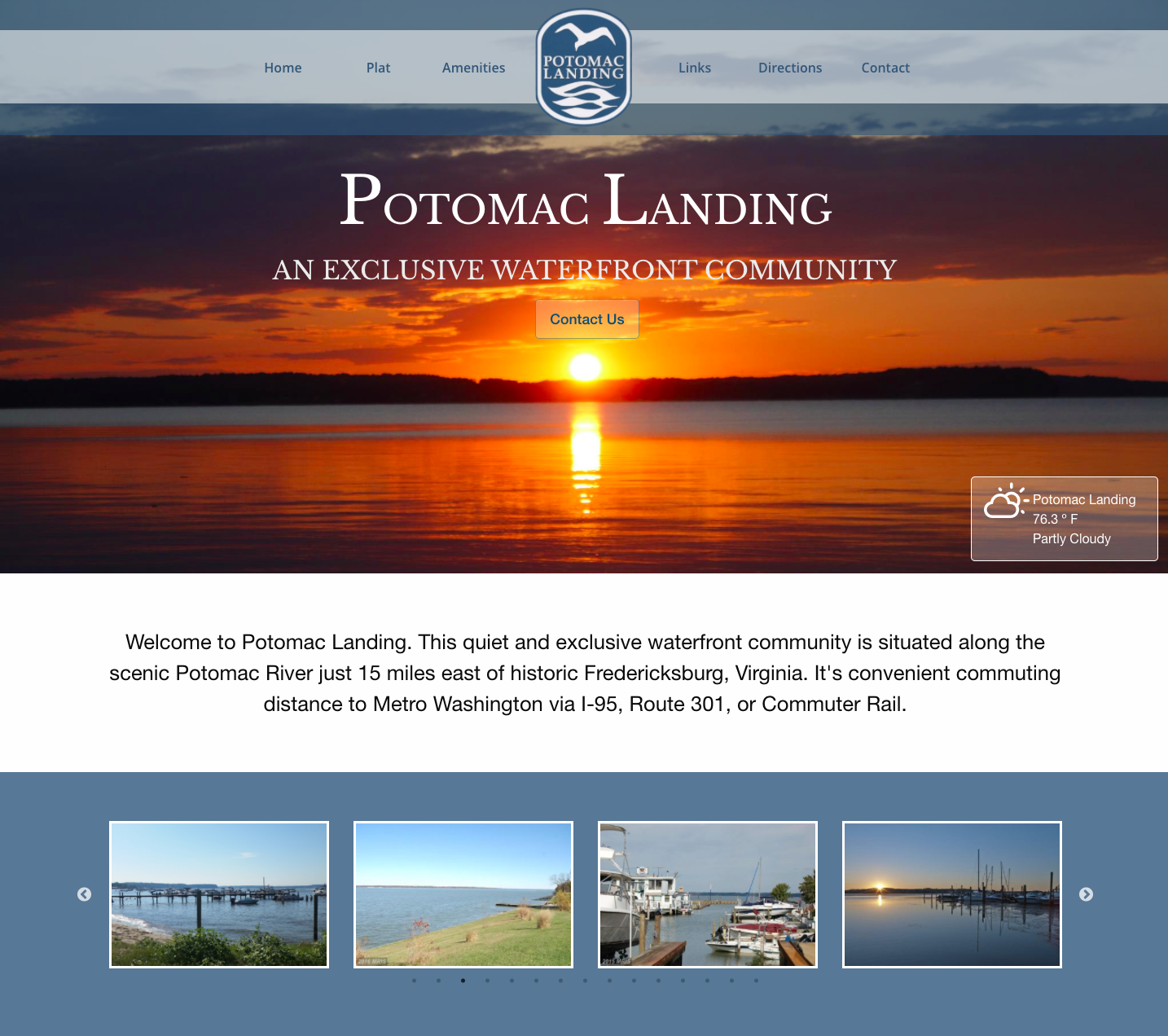 Wordpress

/

Photoshop

/

Foundation

/

Sass
Visit Website